Quick Announcements:

The Penny War Fundraiser is on! Please help support our school!
Tuesday is the read-in event. We will be having a special visitor read to our class and talk about the importance of reading to his or her profession.
Remember to be working on the reading log and book report.
The recitation for April is next week (04/26).

Our Learning this Week:

In Spalding this week, we will enter list 29 and be tested on list 28.
In language, we will complete grammar lessons 91-94. There will be a grammar test on Tuesday.
In reading, w

e will read Early America out of our reading books and have a test over this on Wednesday. The students will continue with their book studies on Thursday and Friday.

I

n math, we will take our quarterly timed test benchmarks. We will complete math book lessons 98-100 on constructing geometric shapes.

In science, we will continue our study of science and technology.
In social studies,we will read unit 3 lesson 3.

There will be a quiz on Wednesday.
Powered by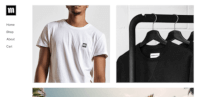 Create your own unique website with customizable templates.