Announcements:

The science fair is Friday. Please join us in the fourth grade classrooms from 2:00-2:50!
Friday is spirit day! Please join us for the morning assembly at 8:15.
Spring Fling is March 3rd! Thank you for volunteering to help at our booth. We look forward to seeing you then.

Academics:

In Spalding, we are entering list 24 and being tested on list 23. We will take our monthly phonogram and spelling assessments.
In language, we will take AZ Merit practice tests. We will complete grammar lessons 78 and 79. We will write a first person narrative.
In reading, we will continue our study of text structures by focusing on cause and effect. We will read If you McBroom and the Big Wind. We will also learn about the problem/solution text structure on Friday.
In math, we will have test 15 on Monday and benchmark 4 on Tueday. We will complete an AZ Merit practice test.
In science, we will finish the scientific method. We will then begin a study of electricity.
Powered by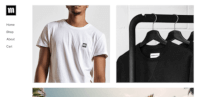 Create your own unique website with customizable templates.