Quick Announcements:

We are taking our final Galileo assessment this week in math and English Language Arts.
This is staff appreciation week.
Spirit Day is Friday.
The written portion of the book report is due on Friday.

Our Learning this Week:

In Spalding, we will be tested on list 30.
In language, we will complete lessons 98-101. There will be a test on Thursday.
In reading, we will begin our second book study.
In math, we will complete lessons 109, 110, and investigation 11 on equivalent fractions, dividing by 10, and volume. There will be a test on Friday.
In science, we are learning about scientific innovations.
In social studies, we will read unit 3 lesson 4. There will be a quiz on Friday.
Powered by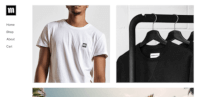 Create your own unique website with customizable templates.