Our Learning this Week:

In Spalding, we are working on review list 2.
In language, we are completing grammar lessons 102-106. On Friday, we will complete grammar test 20.
In reading, we will complete our book study. We will also present our book report mystery bags.
In math, we will complete lessons 112, 113, 114 and 115 on reducing fractions, multiplying 3x2 digit problems, simplifying and renaming fractions. On Friday, we will have a study guide for test 22. There will only be one study guide.
In science, we are examining the benefits and risks of technology. There will be a technology test on Thursday. There will only be one study guide on Wednesday. We will begin a study of how diverse people and cultures have made scientific contributions.
In social studies, we will review unit 3. There will be a test over unit 3 on Tuesday. We will begin reading unit 4 lesson 1.
Powered by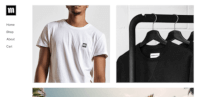 Create your own unique website with customizable templates.